An Efficient Bar Code Recognition Engine for Enabling Mobile Services
, Adelmann, R., ETH dissertation, Nr. 19721, 2012. PhD at the Institute of Pervasive Computing (Prof. Friedemann Mattern) with a focus on computer vision and mobile HCI. Research, design, implementation and evaluation of an optical bar code recognition method for mobile phones that addresses real-world challenges. In particular, the recognition of bar codes in very blurry images, based on learned optical parameters of smartphone cameras. The method developed outperforms all other currently available commercial solutions in terms of scan speed and accuracy. This work is
public
since Nov. 2018, but has previously not been published with respect to the ongoing commercialisation by
Scandit AG
. 
Evaluation of 1D barcode scanning on mobile phones
, Reischach, F., Karpischek, S., Michahelles, F., Adelmann, R., in Proceedings of the Internet of Things (IOT), 2010, pp. 1-5.
SPARK Rapid Prototyping Environment – Mobile Phone Development Made Easy
, Adelmann, R. and Langheinrich, M., Intelligent Interactive Assistance and Mobile Multimedia Computing, Communications in Computer and Information Science, Springer Berlin Heidelberg, 2009, pp. 225-237.
On the use of sensor nodes and mobile phones for the assessment of noise pollution levels in urban environments
, Santini, S., Ostermaier, B., and Adelmann, R., in Proceedings of the 6th International Conference on Networked Sensing Systems, Pittsburgh, Pennsylvania, USA, 2009, pp. 31-38.
An Evaluation of Product Identification Techniques for Mobile Phones
, Reischach, F., Michahelles, F., Guinard, D., Adelmann, R., Fleisch, E., and Schmidt, A., in Proceedings of the 12th International Conference on Human-Computer Interaction - Volume I, Uppsala, Sweden, 2009, pp. 804-816.
Mobile Commerce: Opportunities and Challenges
, GS1 Mobile Commerce Whitepaper, 2008.
Mobile Phone Based Interaction with Everyday Products - On the Go
, Adelmann, R., in International Conference on Next Generation Mobile Applications, Services and Technologies (NGMAST), Cardiff , Wales, UK, 2007, pp. 63-69.
IDEA - A Framework for the Fast Creation of Interactive Animations by Pen Sketching
, Adelmann, R., Bischoff, T., Lauer, T., Proceedings of the 12th ACM Conference on Innovation and Technology in Computer Science Education (ITiCSE 2007), Dundee, Scotland, January 2007.
A Toolkit for Barcode Recognition and Resolving on Camera Phones – Jump Starting the Internet of Things
, Adelmann, R., Langheinrich, M., and Floerkemeier, C., in Proceedings of the Workshop on Mobile and Embedded Interactive Systems (MEIS) at Informatik 2006, Dresden, Germany, 2006.
JSense – Prototyping Sensor-Based, Location-Aware Applications in Java
, Santini, S., Adelmann, R., Langheinrich, M., Schätti, G., Fluck, S., Proceedings of the 2nd International Symposium on Ubiquitous Computing Systems (UCS06), Seoul, Korea, October 2006.
Method and portable device for recognising barcodes
, US 8,596,540 B2, issued 03.12.2013
Verfahren und tragbares Gerät zum Erkennen von Barcodes
, PCT/EP2010/000081, issued 01.11.2010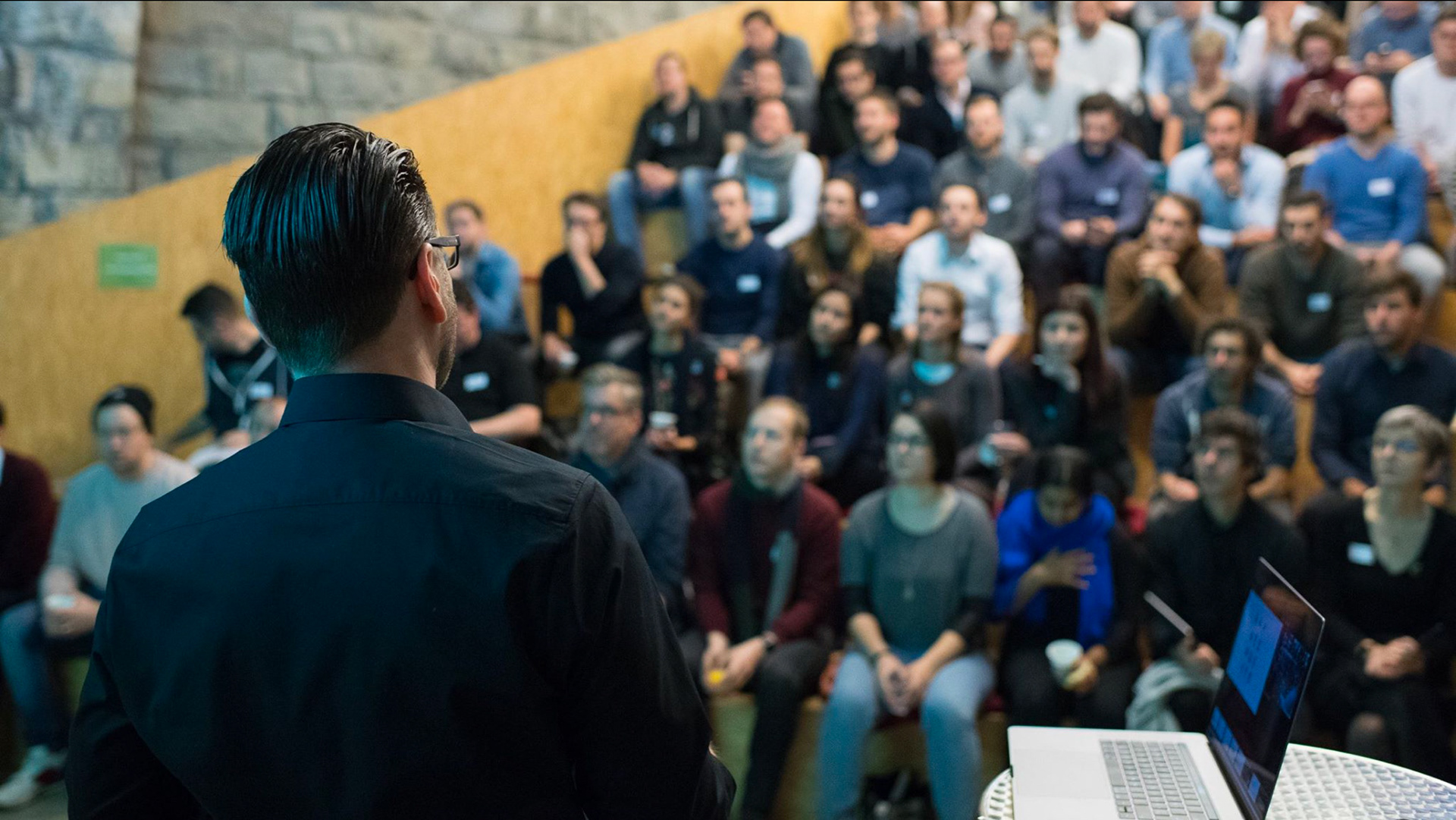 Lecturer MAS Human Computer Interaction Design
, HSR, since 2017
HCI history: milestones and interaction styles
HCI future: merging of the virtual and real
Augmented reality: technology, AR prototyping with Unity3D, use cases and business development
Virtual reality: technology, use cases
Machine learning basics from an HCI perspective 
Conversational user interfaces
Innovation and business development
Lecturer CAS Digital Customer Experience
, HSLU, since 2017
Augmented Reality Prototyping Workshops
, various places, since 2017
Computer Science Teaching Assistant (Java, Algorithms and Data Structures)
, ETH Zurich, until 2012
Seminar on Mobile Phone Programming
, ETH Zurich, until 2012
Inline-Skating Instructor College Sports
, Albert Ludwigs University Freiburg, until 2005
Computer Science Teaching Assistant (Algorithms and Data Structures)
, Albert Ludwigs University Freiburg, until 2005
Supervised or Consulted Student Thesis
Music Listening Experience
, Manuela Feilner, Titus Torri, Andreas Emmerling, HSR, 2018
Augmented Reality Visualisation of Sensor Data
, Steiner Norina, Annen Viviane, FHNW, 2018
Smart Factory Logistics
, Mäder Michel, Schmid Daniela, Semlitsch Roger, HSR, 2017
Test-Robot for Learning of Optical Mobile Phone Camera Parameters
, Dessovic Raoul, ETH Zurich, 2008
Smart Environment Visualization and Interaction
, Alex Suciu, ETH Zurich, 2007
Spatial Selection Using Mobile Phones
, Breu Urs, ETH Zurich, 2006
Information Gathering and Aggregation for Mobile Services
, Ziroli Plutschow, ETH Zurich, 2006
Java Based Test Environment for Image Recognition Algorithms
, Karin Freiermuth, ETH Zurich, 2006
World Window Augmented Reality System
, Steven Fluck, Jonas Haller, ETH Zurich, 2006
Mobile Barcode
, Bettina Polasek, ETH Zurich, 2005
Various talks, media publications and events. Since 2017 often about HCI, innovation and strategy/business development in a merging real and virtual world with a focus on augmented reality and applied machine learning. 2016 about User Experience and the foundation of a UX team in an established software company. From 2006 to 2012 mostly about mobile services and products for consumers in a retail context, mobile bar code scanning and object identification. Some recent ones:
International UX Days 2020 Event,
co-organizer, responsible and lead for topics AR & AI, details upcoming
Silicon Valley Innovation Week 2019 in BIM (Building Information Management) Context
, invited as AR expert, 10-15.06.2019
Book Chapter
 «Augmented Reality in der Industriellen Praxis»,
in new Springer book, upcoming in Q1 2019
Virtual and Augmented Reality - An overview of VR and AR in the industry
, one day seminar, Lucerne University of Applied Sciences and Arts, 26.04.2019
Usability of VR/AR
, talk, Swiss Informatics Society - branch Multimedia, 06.03.2019
Merging the Real and Virtual with Artificial Intelligence
, talk, ProductTank «The influence of AI on products & people», 27.11.2018
Keynote Speech: Merging Worlds
, ETH Zürich, VISCon conference, talks from Google, Facebook and others, several hundred ETH students and researchers, 06.10.2018
Augmented Reality, wann, wenn nicht jetzt?
, article, Ergon, 07.08.2018
Augmented Reality als Fokusthema beim Bier, Bytes und Beats
, article, Computerworld, 06.07.2018
Augmented Reality from a Software Service Provider's perspective, 
talk and panel discussion, Ergon BBB event with 350 guests, 04.07.2018
Mixed Reality: Verschmelzen des Realen und Virtuellen
, talk, GNI Event: IoT und Gebäudeautomation, 20.06.2018
Mixed Reality,
talk, Ergon Z&B, 23.05.2018
Mixed Reality: Firmen sind auf Partnersuche
, article, Netzwoche, 12.04.2018
UX for Augmented Reality, t
alk, UX Design Bern, AR/VR/MR, ActionJam, INNOSpace, 04.04.2018
UX in Unternehmen 2018. Wie sieht's in namhaften Schweizer Unternehmen im Bereich User Experience aus? – eine Paneldiskussion mit UX Leader aus Unternehmen,
 panel discussion, UX Schweiz, 22.03.2018
Mixed Reality Overview and Use Cases,
 talk, ERFA network, 16.03.2018
Augmented Reality: Chancen durch neue Technologien, t
alk, SVLW GV, Zehnder, 15.03.2018
Mixed Reality: Verschmelzen der echten und virtuellen Welt,
 talk, UX Brunch, 01.12.2017
Mixed Reality: Das Verschmelzen der echten und der virtuellen Welt, t
alk, Gottfried Dutteweilter Institut, Finanz & Wirtschaftsforum, Industrie 4.0, 30.11.2017
Mixed and Augmented Reality Prototyping, t
alk/workshop, ETH VIS, 22.11.2017
Mensch-Maschine-Interaktion in einer zunehmend verschmelzenden echten und virtuellen Welt,
 talk, Internet-Briefing.ch VR/AR & Mixed Reality-Konferenz, 07.11.2017
Augmented Reality & Co. - Mensch-Maschine-Interaktion in einer zunehmend verschmelzenden echten und virtuellen Welt,
 Talk, UX Schweiz, 28.09.2017
Mensch-Maschine-Interaktion in einer zunehmend verschmelzenden echten und virtuellen Welt,
 talk, VR/AR & Mixed Reality conference (Internet Briefing), 26.09.2017
Die Zukunft steckt noch in den Anfängen: AR und VR,
 interview, Swiss IT Reseller, 05.09.2017
HCI in an increasingly merging real and virtual world,
 lightning talk, Frontend Conference, 31.08.2017
Human Computer Interaction: Heute und Morgen,
 talk, Ergon BBB, 12.07.2017
HCI/UX in der Praxis,
 talk, ETH Research Group Friedemann Mattern, 03.05.2017
Die Zeit ist reif für AR,
 article, Computerworld, 10.03.2017
HCID und UCD bei Ergon,
 talk, HSR HCID Berufsbilder Nachmittag, 
20.01.2017
Kick-Starting UX,
 talk, UX Brunch, 02.12.2016
Potenzial von Mixed Reality,
 talk, unconference Ergon, 26.11.2016
Kick-Starting UX, t
alk, Ginetta, 13.10.2016
UX-Einführung bei Ergon Informatik,
 talk, UX Schweiz, 25.08.2016